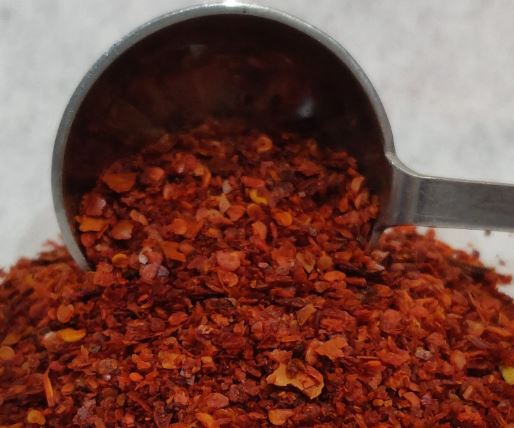 What is Aleppo pepper? 
Aleppo pepper is made from deep red Halaby chile peppers, which hail from Syria.
Unlike other chile pepper flakes, it is fairly mild, slightly tangy with a fruity finish that is akin to
 

sundried tomatoes.
The spice is named for the Syrian city of Aleppo, where the peppers were once grown in abundance.
Now, however, the chile peppers are mostly grown in Turkey, some using Syrian seeds.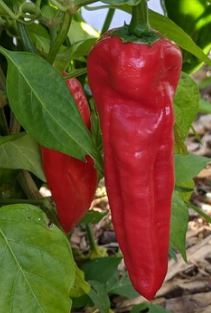 How are Aleppo pepper flakes made?
Once ripe, the naturally oily peppers are cut lengthwise, de-seeded, and then partly dried in the sun. Then, they're coarsely ground and mixed with salt and
 

olive oil.
Lastly, the pepper flakes are allowed to dry completely before being packaged. 
Once processed and packaged, the pepper flakes have a rich, deep red color, very similar to the color of 
sumac
, in fact!
The coarse pepper flakes might look a little oily, and this is normal because Halaby peppers are slightly oily, plus they've been finished with olive oil. 
How hot or spicy is it? 
Aleppo pepper is not the same as red pepper flakes.
If you taste a little Aleppo or halaby pepper, you'll find it mildly spicy–it has a little kick, but it is not at all unbearably hot like other chile peppers. (For reference, it is about half as spicy as other red pepper flakes you have in your spice cabinet.)
It's also slightly sweet and tangy with a pleasant fruity aroma and subtle hints of
 

cumin

 

and vinegar.
This makes halaby pepper such a complex spice that is  pleasing to most palates, especially since its heat won't make you tear up. 
While other chile peppers such as cayenne are primarily used to add heat, Aleppo-style pepper flakes are more of a flavor enhancer, kind of like salt. It's the perfect way to add a little something special to your meals. 
_______________________________________________________________________________________
.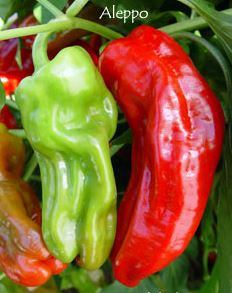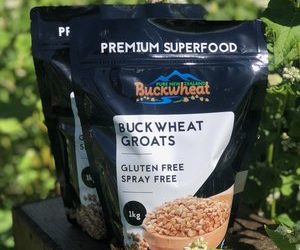 POPULAR BUCKWHEAT: Buckwheat is a very popular gluten free super-food that tastes great. NUTRITIOUS: Buckwheat is a nutritional powerhouse that is a staple component of...
read more