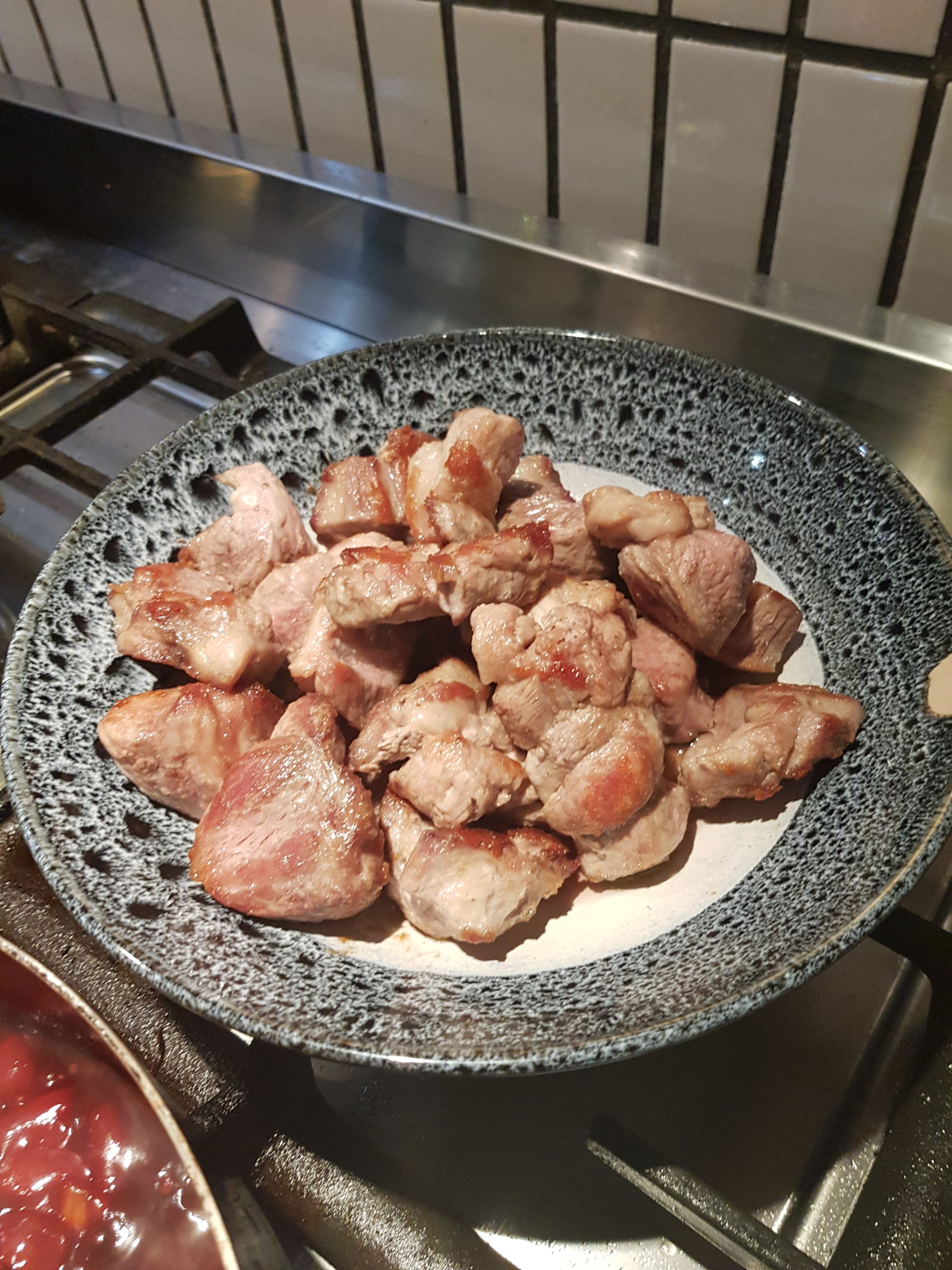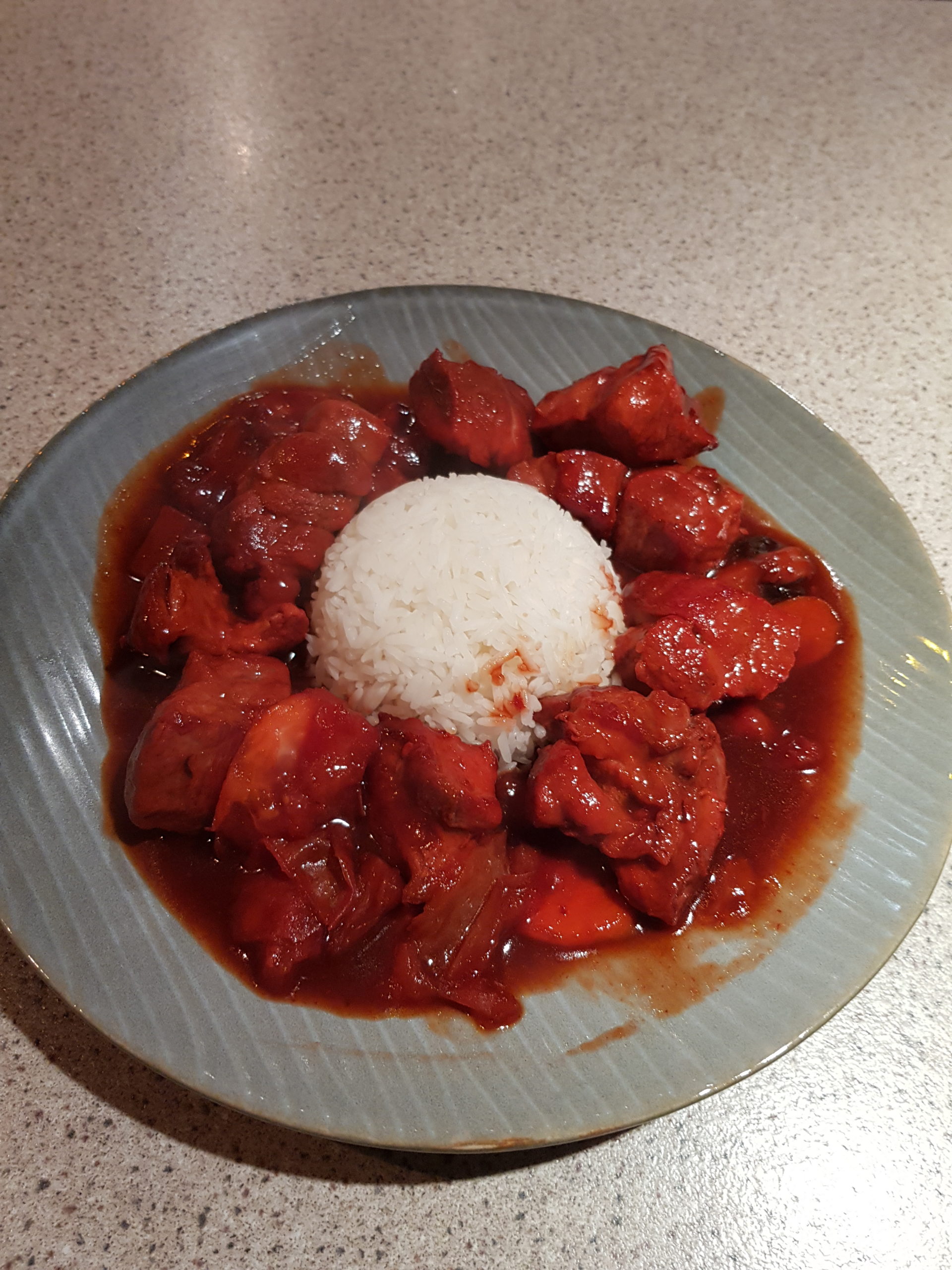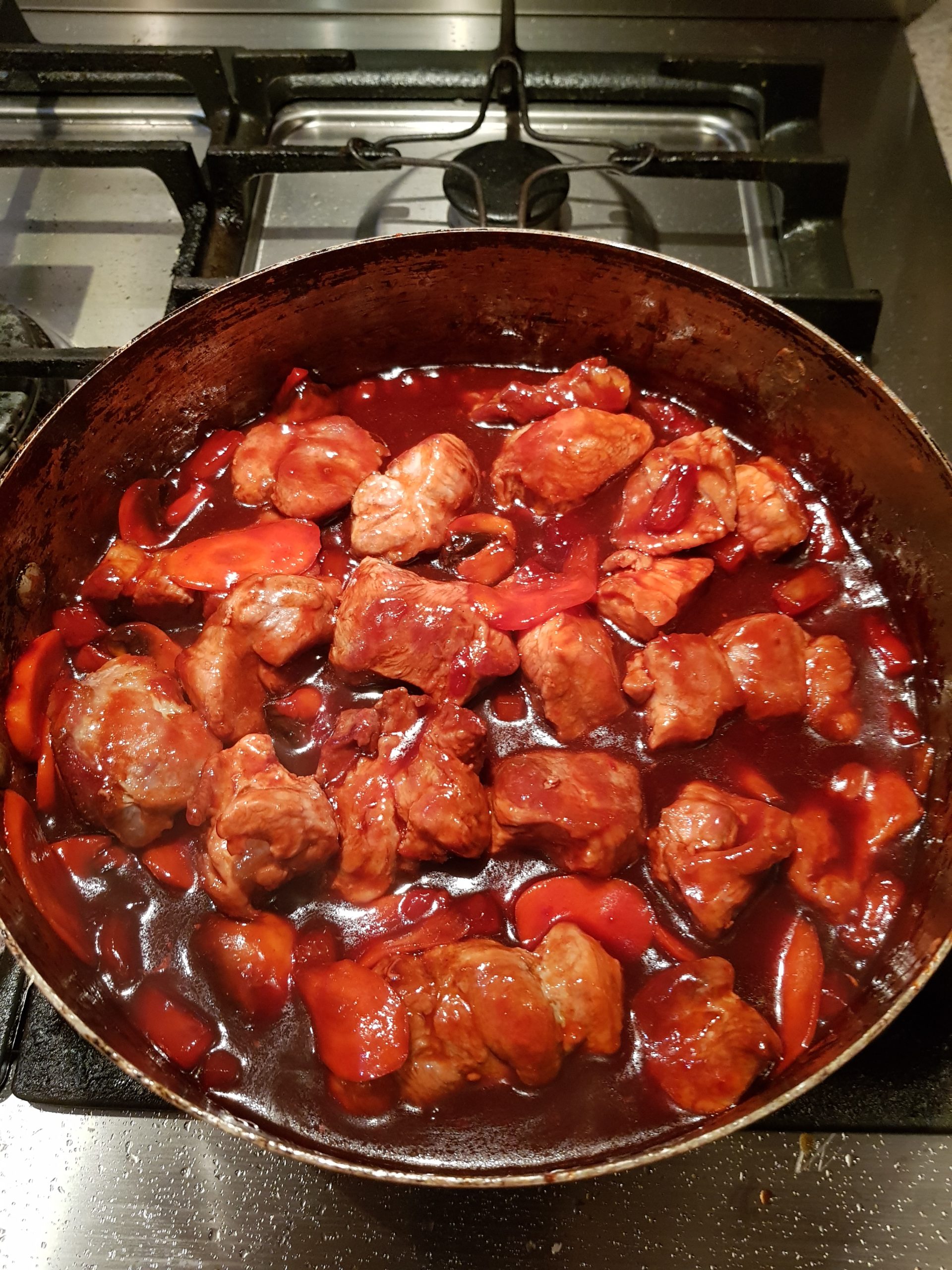 Probably one of the best known Chinese dishes found right across the globe.
Sweet & Sour Pork is a firm family favourite in most Kiwi homes and is often the first "Chinese" meal many kids are introduced to first after fried rice.
The pork can be substituted with Chicken, Fish, Seafood or Tofu – the sauce is the hero in this recipe.
This recipe uses Cocavo Sizzle & Drizzle or Hot Wok Oil to brown the meat giving it a lovely caramelised outer layer due to the high heat cooking properties of these oils. 
"

Sweet – Sour – Sticky – Deliciousness

 "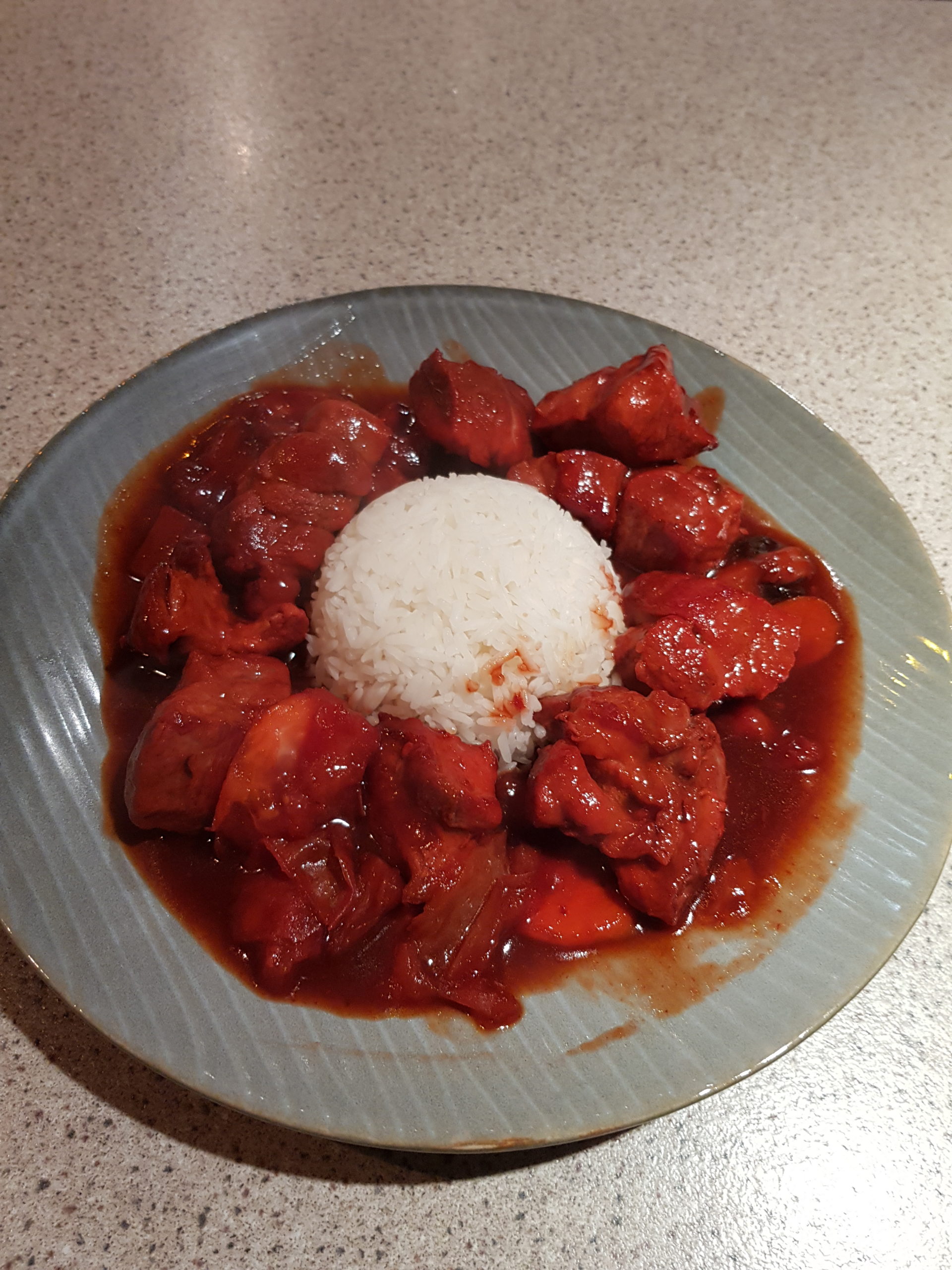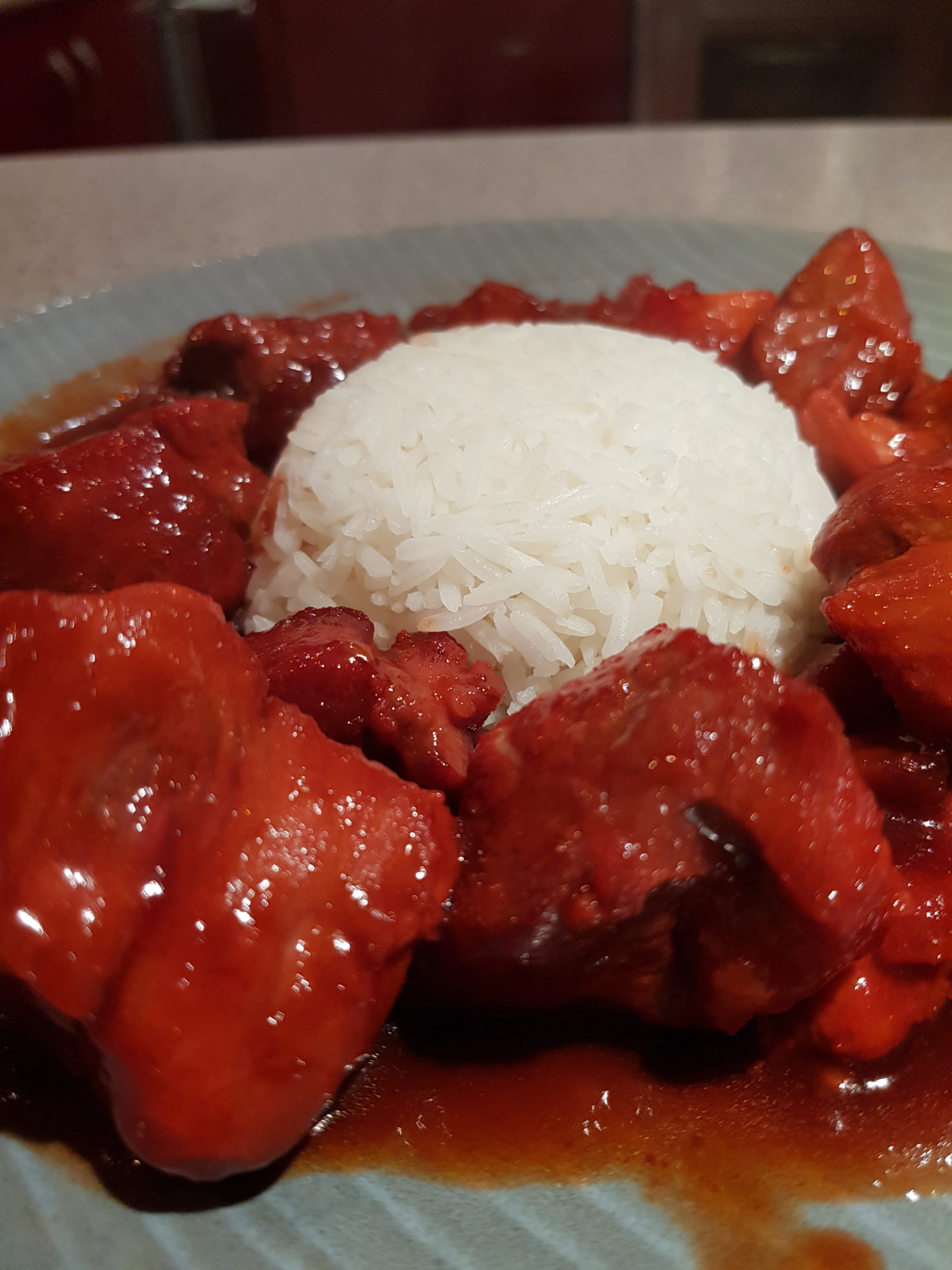 Ingredients:
1kg Pork cut into 1-inch cubes
1 medium can pineapple pieces in syrup or juice
½ a Finely diced red onion
Chopped button mushrooms – any amount or none
Cocavo Sizzle & Drizzle Oil
¼ cup Maple Syrup
¼ cup Rice Wine Vinegar – or any other vinegar
¼ cup tomato sauce
1 Tbs of Oyster Sauce – optional
1 Tbs spoon Chinese cooking wine
1 Tbs Soy sauce
1 Tbs Cocavo Roasted sesame Oil
½ tsp garlic powder – use fresh if you want
½ tsp ginger powder – use fresh if you want
½ tsp MSG – optional
½ tsp red food colouring
Garnish with sliced spring onion or anything else that takes your fancy
Salt & Pepper
Method:
In a frying pan, heat the Sizzle & drizzle or Hot Wok oil then brown the pork pieces, then remove.
In the same frying pan, heat a little more Cocavo Sizzle & Drizzle oil then add the chopped onion, mushrooms, ginger, garlic, and fry for a minute or 2.
Tip in the can of pineapple pieces & juice and all the other ingredients and bring to the simmer. Do a taste test and adjust sweetness or sourness.
Thicken with a little cornflower or any other thickening agent you like. Continue to simmer for a few minutes then tip in the browned pork pieces or any meat or protein you like (chicken, fish, shellfish, tofu etc.)
Allow to cook for a further 5 – 10 minutes or until the meat is cooked through.
Serve on steamed rice or with noodles with a side of steamed Asian Greens.